Auckland International Airport
Subscribe for Exclusive Deals
Heading to the airport soon? Sign up for the latest deals and exclusive offers at our Auckland International Airport Store.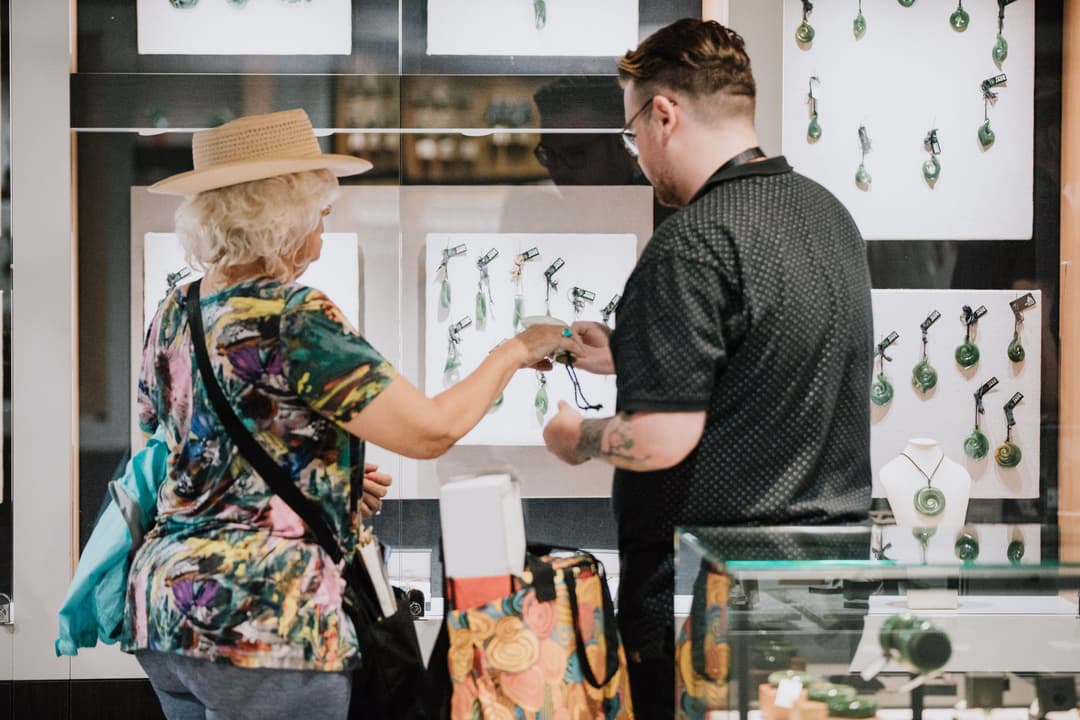 Our Auckland Airport Store is designed to take visitors on a journey of discovery.
Explore our diverse collection of jade pendants, jewellery, and sculptures and discover the history and significance of New Zealand pounamu with our interactive displays and short films. And best of all, enjoy Tax and Duty-Free Shopping.
Find us in the duty-free area of international departures, after security.
We are open 4.30 am - 11.30 pm, daily.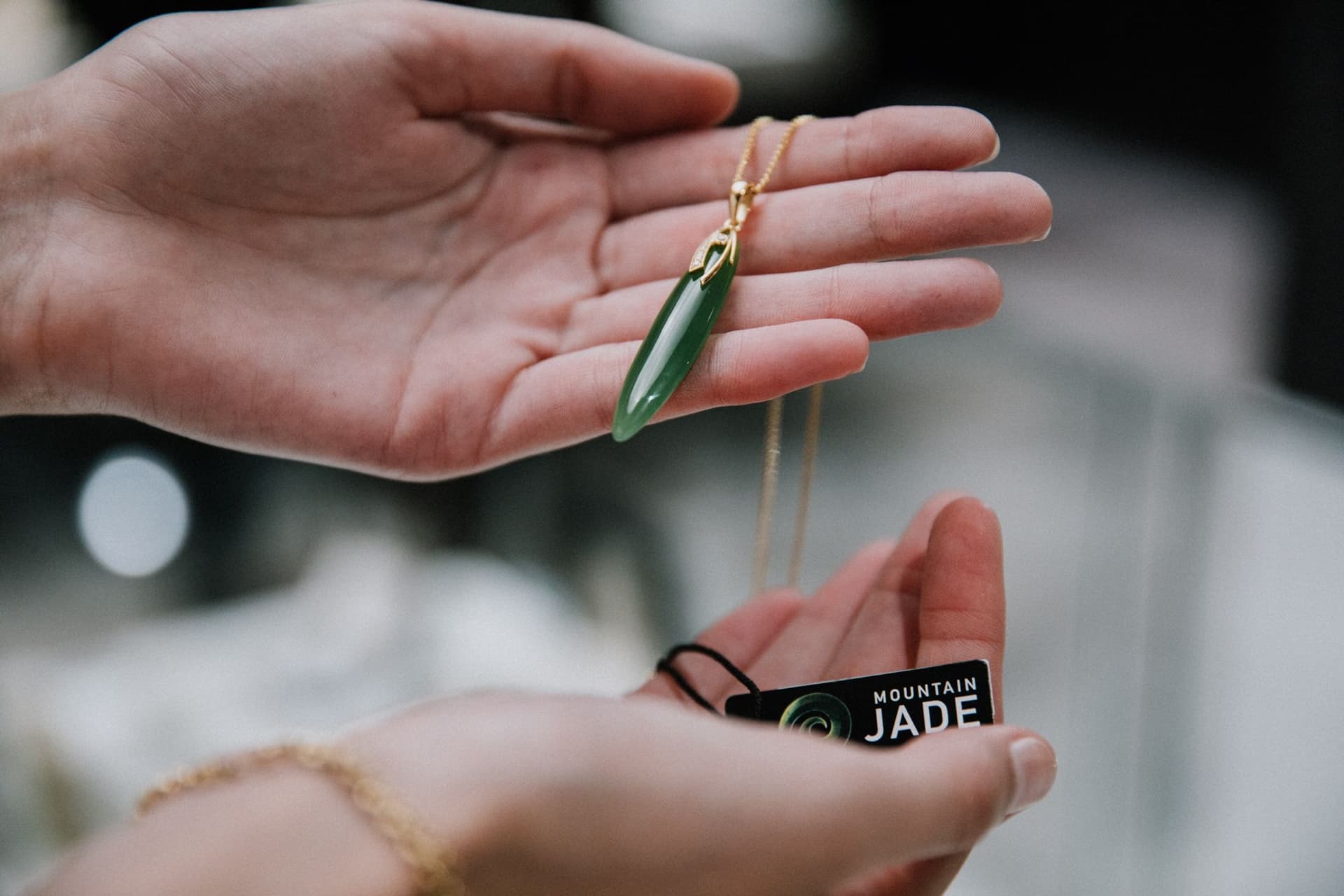 Take a piece of New Zealand on your journey
Pounamu is the Māori name for greenstone or New Zealand jade. It is found only in New Zealand's South Island, which is why the island is named Te Waipounamu, meaning "the greenstone waters". Over millions of years, our jade has formed. It is rare and offers incredible variety in colours, patterns and textures.
Filled with meaning and significance, pounamu is often gifted between loved ones as a way of staying forever connected. Our friendly and knowledgeable team at Auckland Airport can help you find a meaningful gift for the ones you love or a personal piece as a lasting memory of NZ.
Find us in the duty-free area of international departures, after security.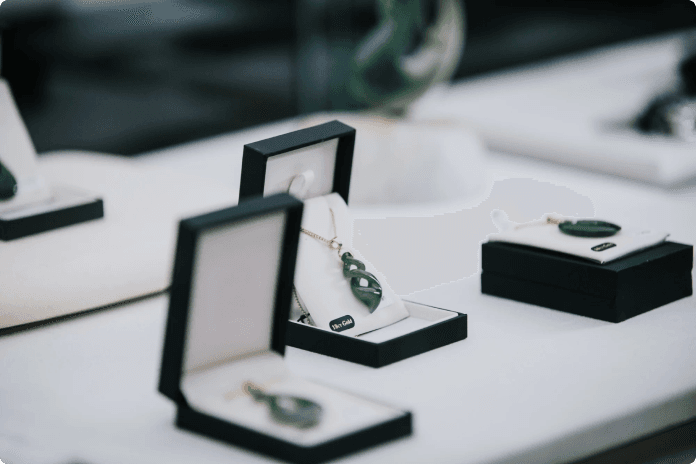 Immerse yourself in the beauty of jade jewellery
We always strive to push the boundaries with our contemporary jade jewellery designs and pair beautiful pieces of New Zealand jade with 18ct gold and sterling silver. Our jewellery collection includes gold and silver necklaces, earrings, rings, and bangles and is crafted from our finest quality stone. Some of our most exquisite jade jewellery is on display at our Auckland International Airport store.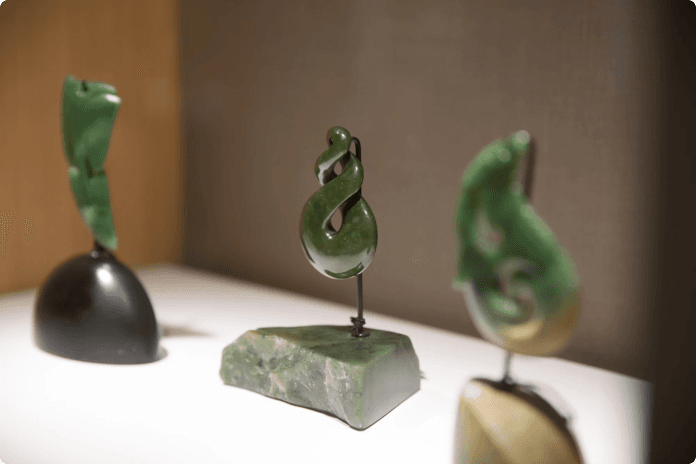 Explore our art gallery
We work with renowned artists from across New Zealand to bring together the largest collection of jade artworks in Aotearoa. Our artists are deeply connected to the stone they use and take extreme care when carving each piece by hand, ensuring they work responsibly and sustainably for future generations. Our Auckland Airport store displays our finest traditional and contemporary art crafted from exceptional pieces of New Zealand and international jade.
Mountain Jade Auckland Airport
Location
Auckland Airport,
Auckland 2022
view map
+64 9 358 5533
Hours
Wednesday
4:30 am–11:30 pm