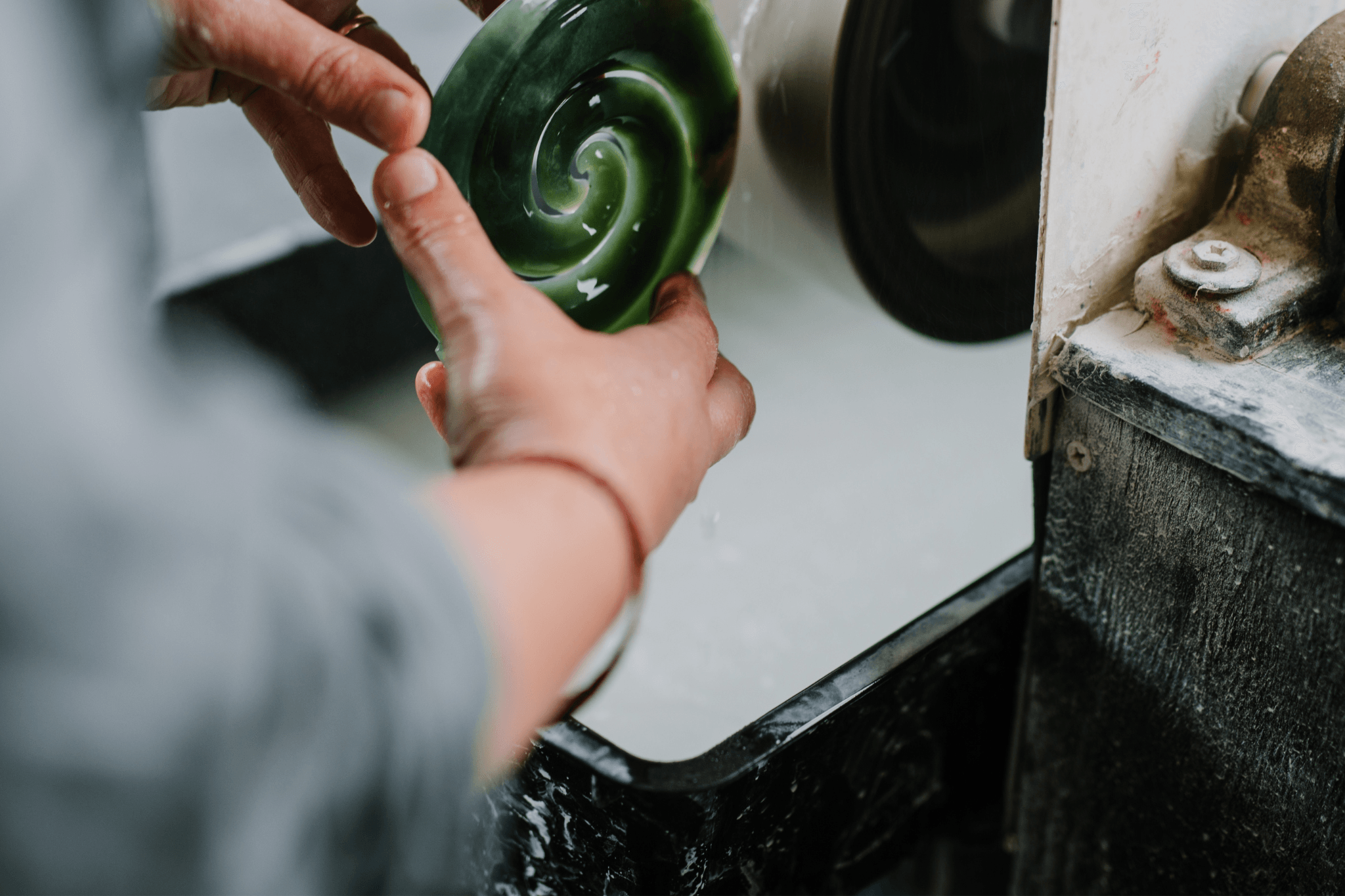 We are New Zealand jade specialists
For over 37 years, we have worked with renowned New Zealand artists to bring together the largest and most diverse collection of jade pendants, jewellery, and art in Aotearoa. Every carving we create is handmade and one of a kind, and we enjoy nothing more than spending time in our studio carving stories into stone. Founded in 1986, Mountain Jade has grown from its humble roots to become a trusted leader in creating handcrafted jade carvings.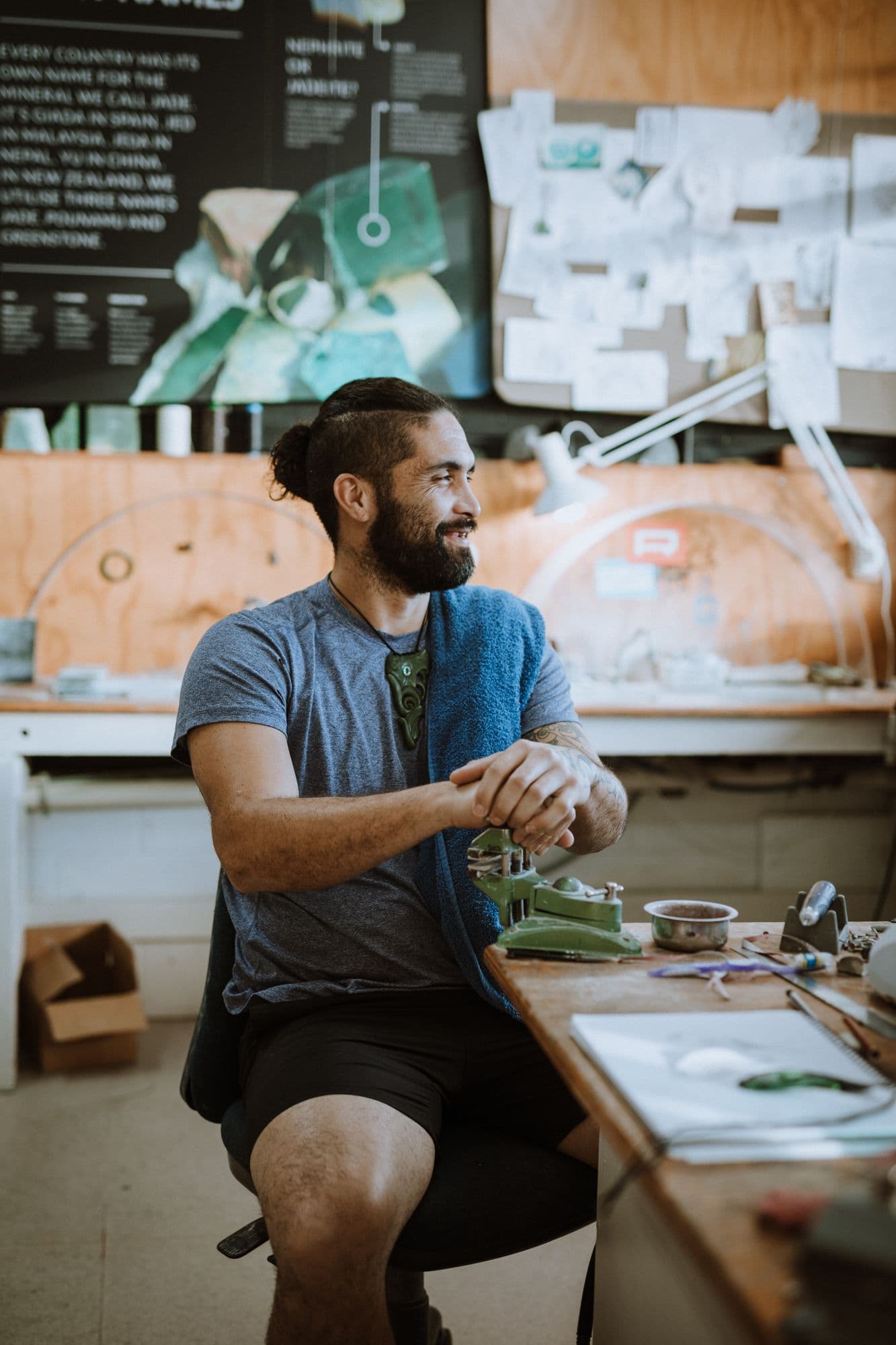 Our Team
Our team of jade carvers is spread across Aotearoa, with many artists working from their home studios in Hawkes Bay, Hamilton, Tauranga, and Auckland, as well as Hokitika and Greymouth on the West Coast of the South Island.
In Rotorua, revered New Zealand artists Tamaora Walker and Akapita Scally create their highly sought-after pieces in our Mountain Jade Studio while mentoring up-and-coming artists Daniel Malcolm and Jason Vercoe. We run daily tours so people can visit our studio, meet our artists and learn about pounamu and the jade carving process.
Despite our different backgrounds and geographic barriers, we are all focused on one goal, which is forming beautiful products from the finest quality jade we can find.
We carve life into stone
We are deeply connected to the jade we use and love spending time in a workshop, carving life into stone. We make everything the hard way, crafting and finishing each carving by hand to create one-of-a-kind pieces with unique merits and features. Our artists truly appreciate the value of the material they are working with and take extreme care to honour the stone. Pushing creative boundaries is important to us, but we also pay homage to traditional Māori designs passed down through generations. It is this blend of heritage and future that excites us most.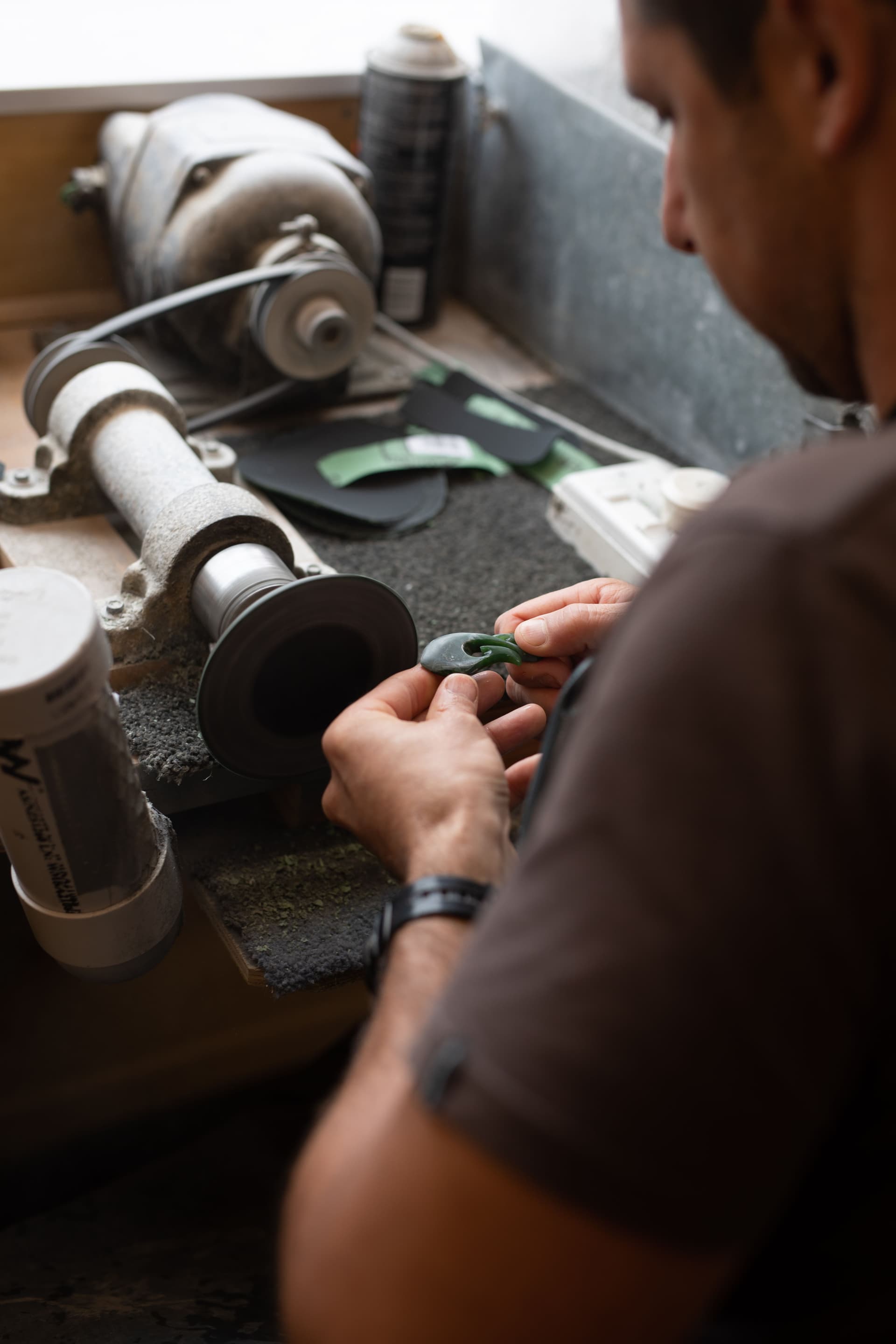 Our passion for this stone is strong
Pounamu is a unique treasure of New Zealand, loved for its strength, beauty, and connection to the Māori spiritual world. Over millions of years, it has formed, forged deep under our mountains, and concealed in our rivers. It is rare, and no two pieces are the same.
A gift from Papatūānuku (Mother Earth), pounamu is a limited resource that needs safeguarding. Through our sustainability initiatives, we are committed to protecting our treasure, the environment it comes from, and the community in which we do business.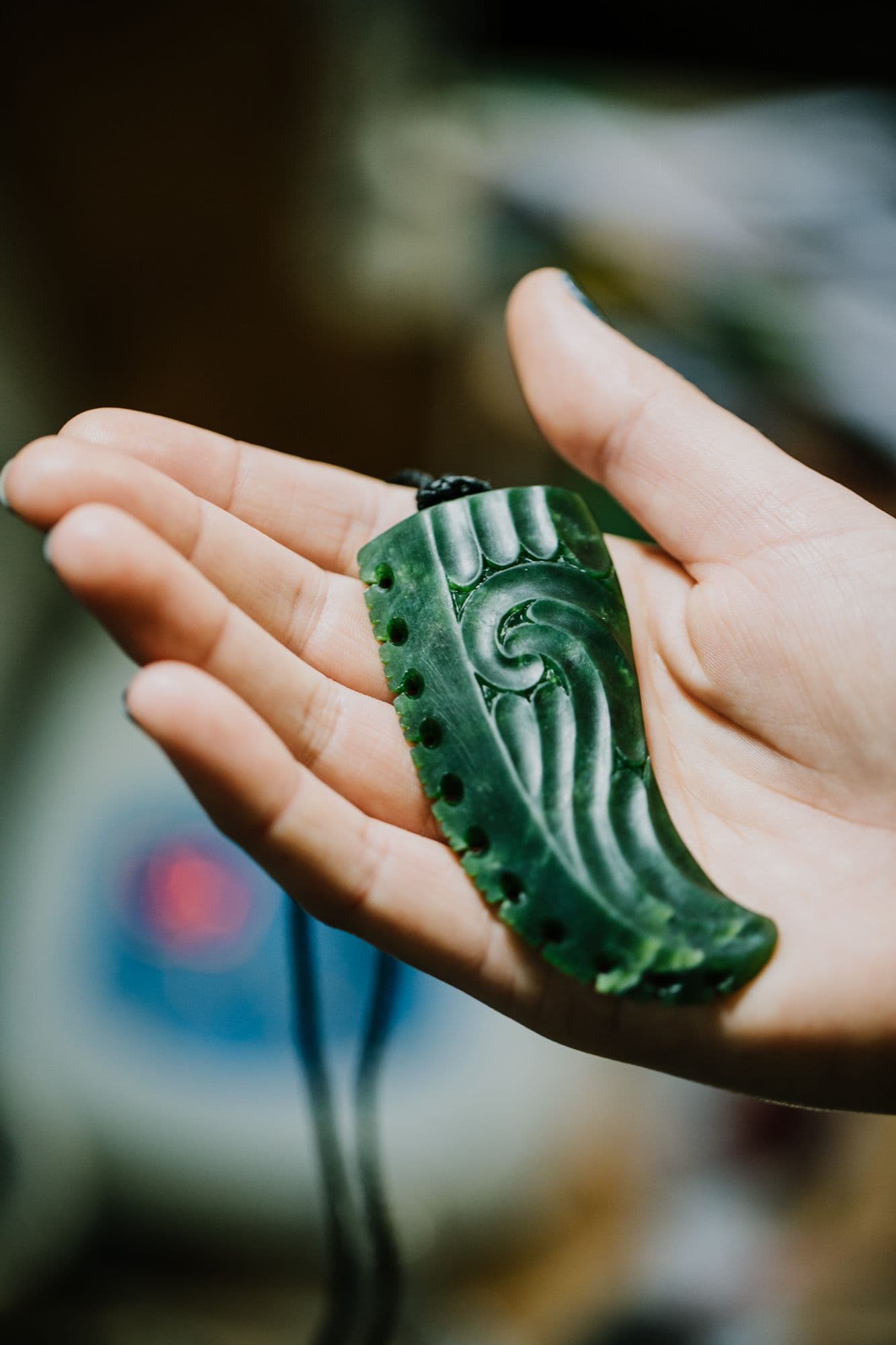 Our Promise
Each of our pieces is hand finished to the highest level. That means smooth lines, soft finishes, no scratches and no cuts. Our mission is to help you find the perfect piece of pounamu to treasure for a lifetime.