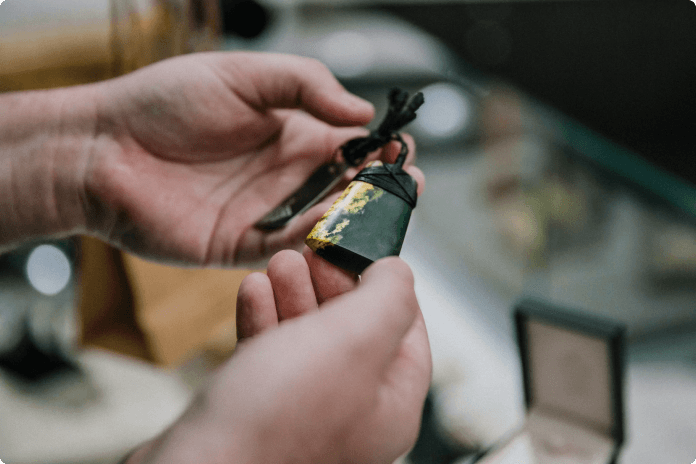 10 REASONS TO GIFT
Why choose Pounamu?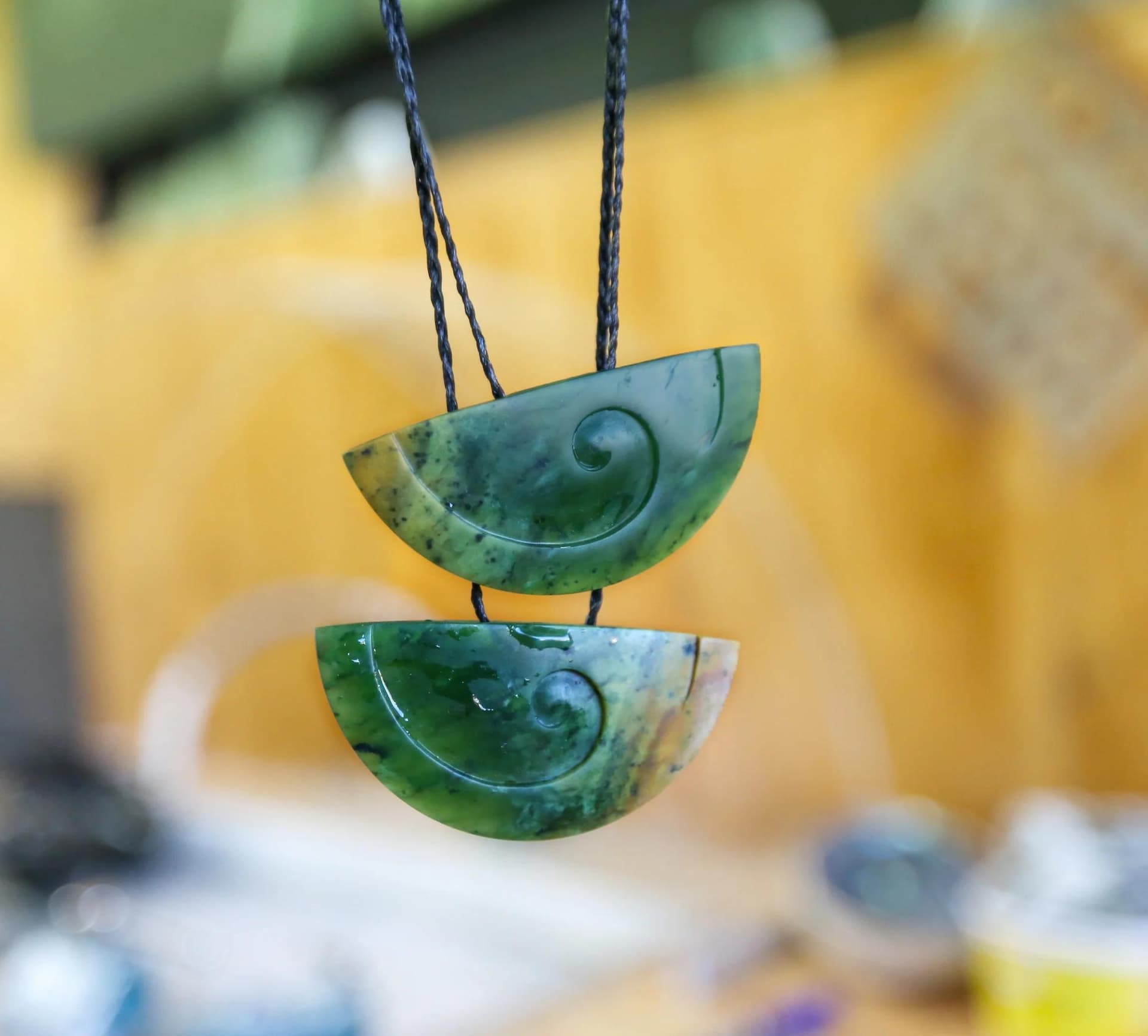 Reason 1
Every piece, unique
Pounamu comes straight from nature - lifted from the rivers of New Zealand. It's only when you cut the stone that it reveals its unique properties, patterns and detail. This means no two pieces of pounamu are ever identical, making your gift truly one-of-a-kind. Some stone is dark and rich, other stone consistent and a glassy semi-opaque, while flower jade comes with glorious yellows that run through the stone like gold leaf. We believe the uniqueness makes this something incredibly precious.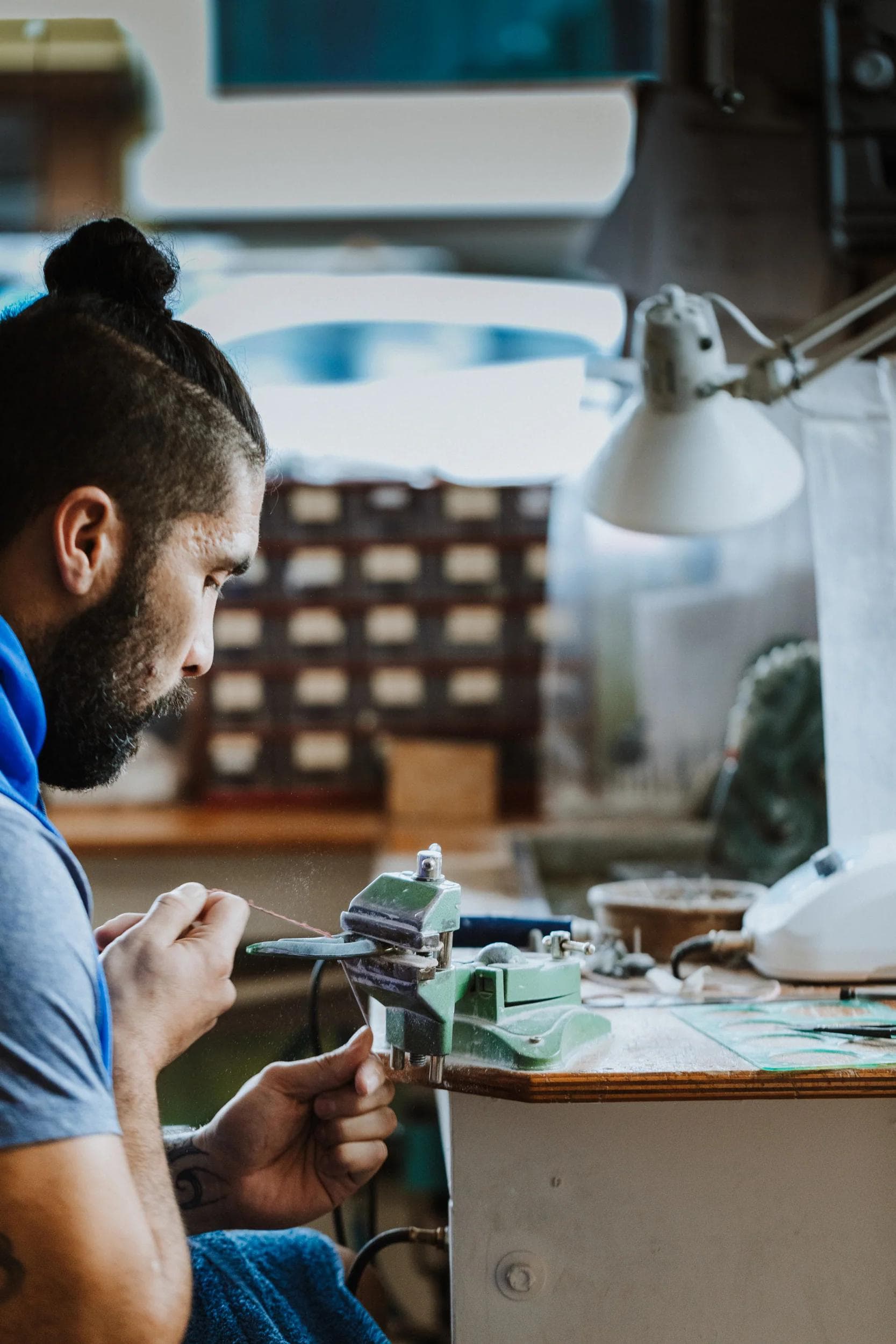 Reason 2
Handcrafted with love
Our artists work with their hands carefully considering, designing and shaping the piece as the stone speaks to them. The process of carving with care is reflected in the end result, and therefore cannot be rushed. The stone is revered by the artists as it holds deep significance to them. When you buy a piece, you are buying the end result of craftsmanship centred around love and consideration.
Our pieces come with a fold-out artist profile card, to learn more about the hands that made your piece.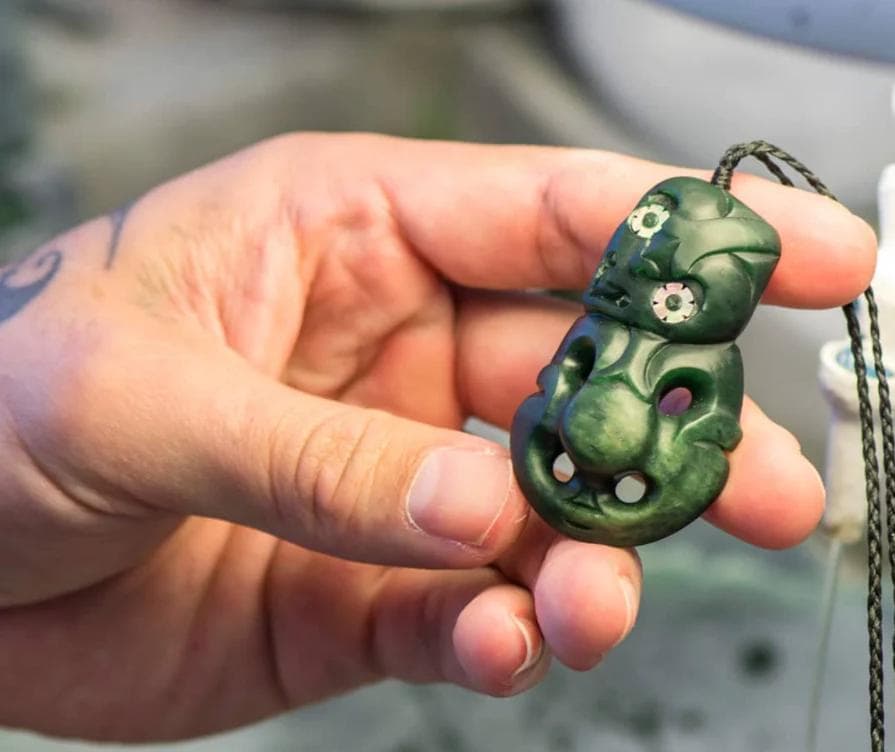 Reason 3
A gift that will last
We say our pieces are 'carved for generations' and we mean just that. A piece can be worn by one person, close to their heart, and take on the very life-source of the wearer over their lifetime - the piece lasting beyond their years on this earth. Then it is able to be passed on to another, to add their life-source. And so the cycle continues, building the legacy and significance of the piece.
In a world where gifts can lack any permanence, is there anything more beautiful you can bestow to another?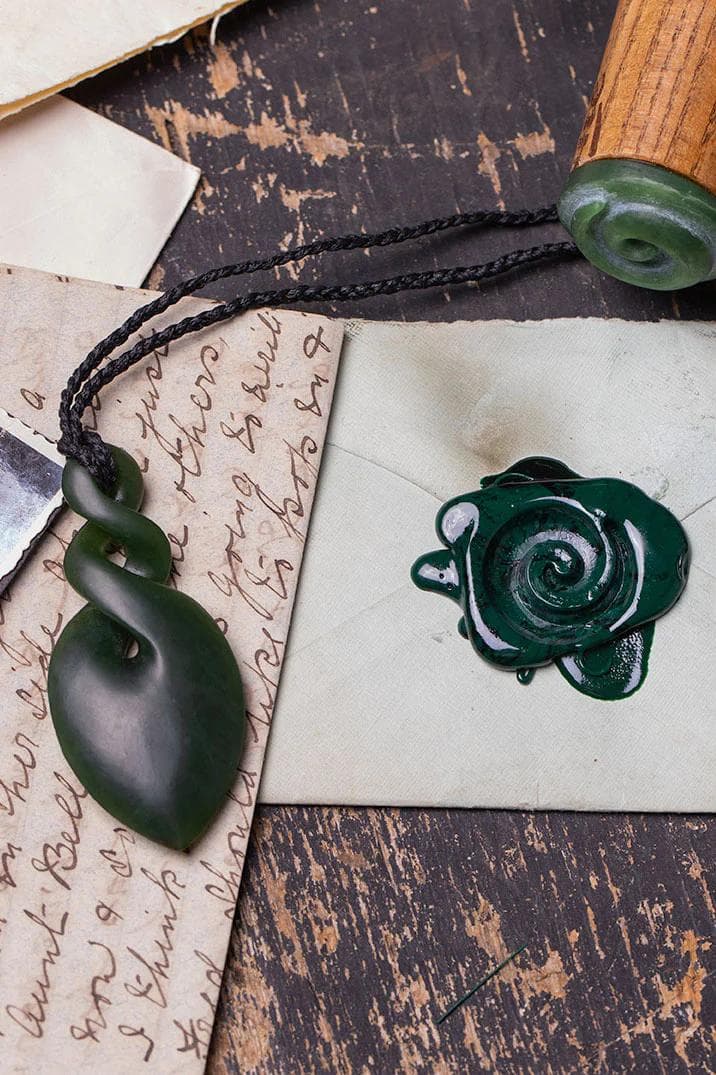 Reason 4
Forever connected with a loved one
When you chose pounamu, you are making more than a purchasing choice. You are connecting with someone in a way that will forever unite you. Part of the very essence of wearing pounamu is the story - the journey from stone, to carver, to wearer - and as the giver you represent the origin of the point of connection.
Wearing a piece that has been gifted, means you are close to that person. Always.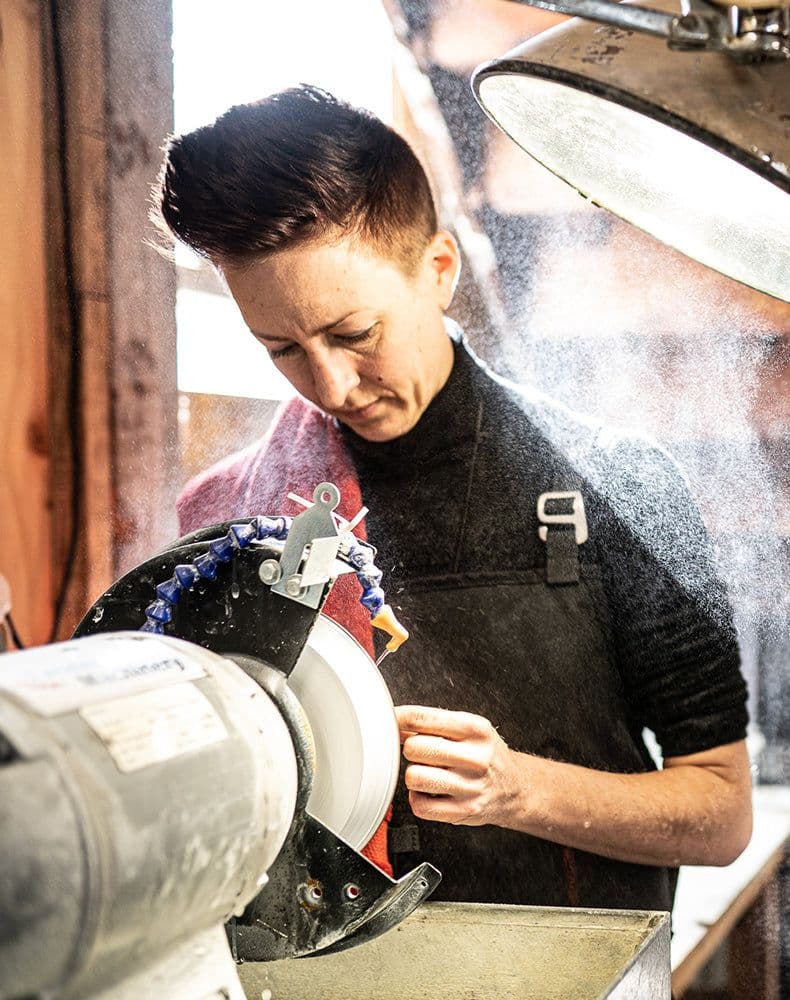 Reason 5
Supporting local artists
When you buy from Mountain Jade, you are supporting local NZ artists, based here in Aotearoa. Tamaora Walker and Akapita Scally work out of Rotorua carving studio - two brothers with familial ties to the Te Arawa tribe. Whilst we also work with independent artists the length and breadth of the country.
With over 35 years of working with this beautiful stone, we have forged meaningful connections with artists. This mean we can return to them time and again, to support their work.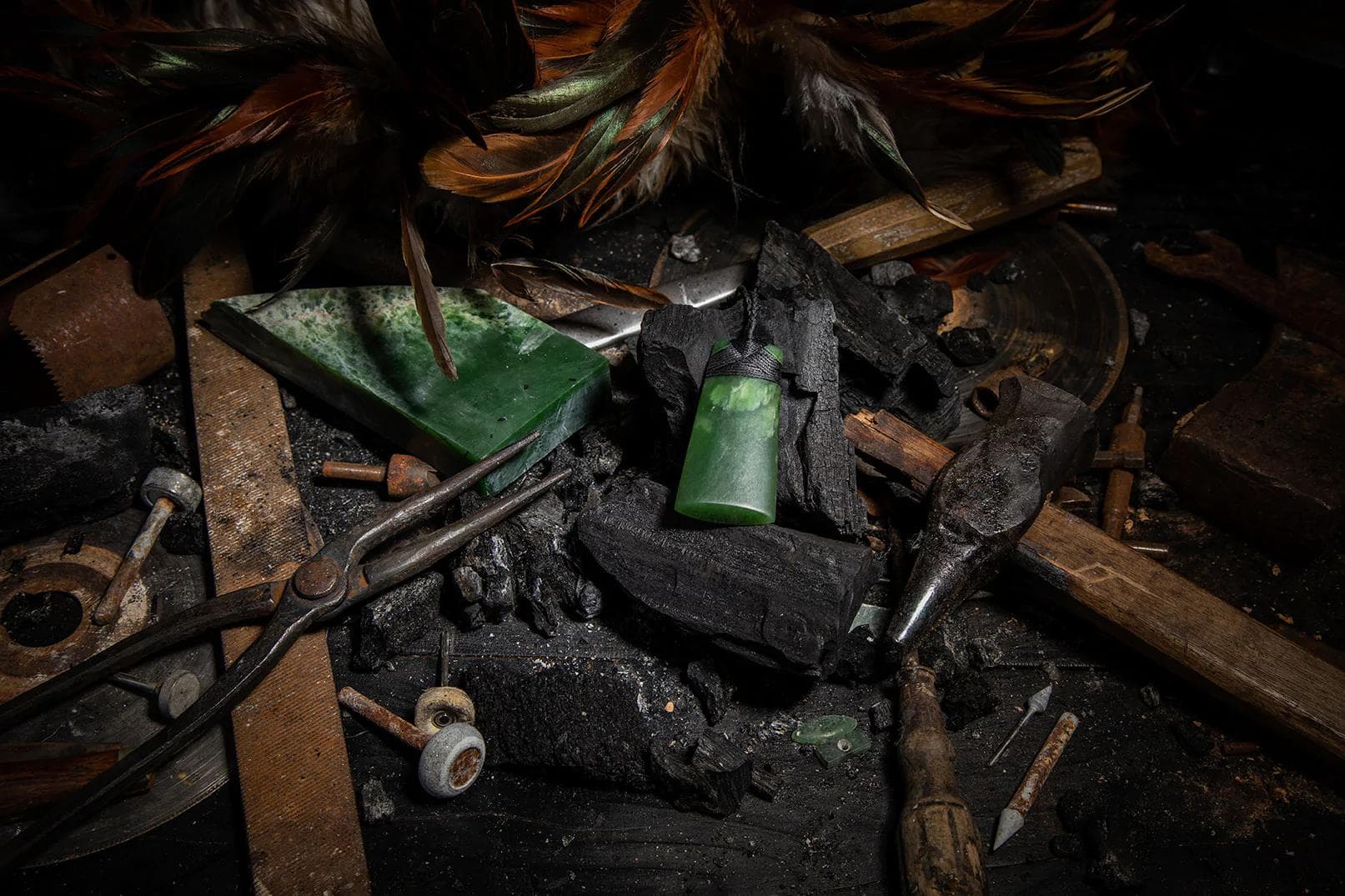 Reason 6
Steeped in meaning and symbolism
Every pendant carries with it a meaning that relates back to New Zealand in some form. Whether from historical accounts of Māori life, spiritual beliefs or based on the native bush scape of this land.
A toki is worn as a symbol of strength, while a koru depicts new beginnings. The artists will also bring to the design their own considerations around meaning. This means you can gift something that resonates with you, with the bearer in mind at the centre of your gifting intention. Pick a meaning that sings to you. Our pieces come with a mini meaning card that speaks about the design. You can read about the meanings and designs here.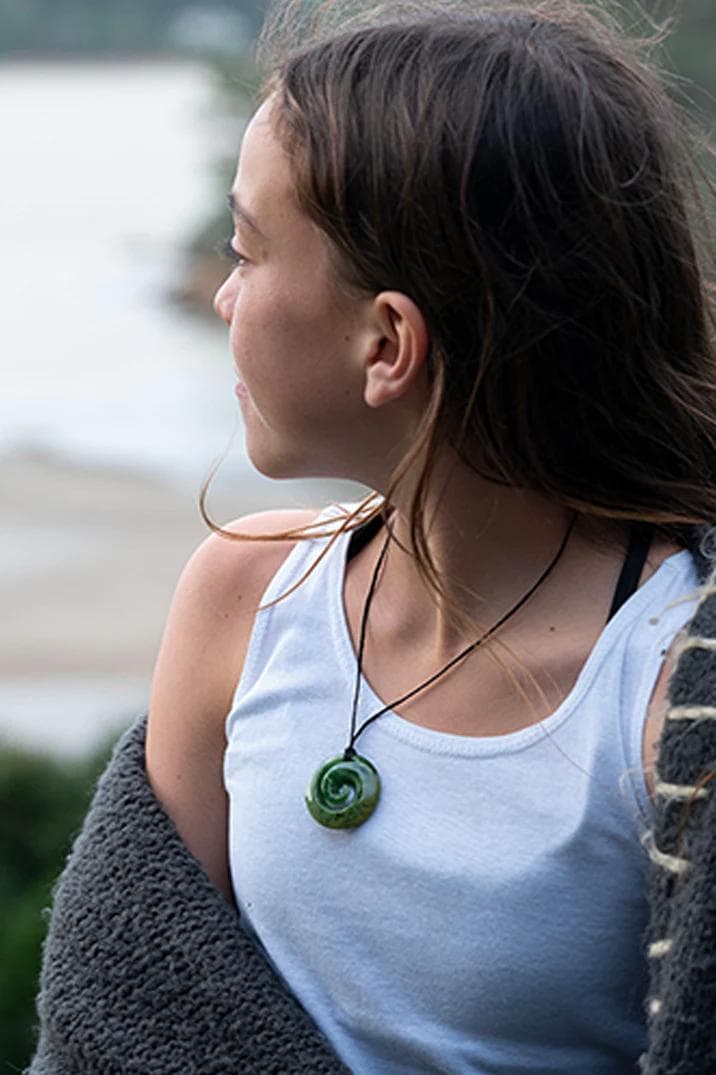 Reason 7
A connection to Aotearoa. Home.
Whether you were born here, or have some other connection to this beautiful land, it's hard to think of a better way of connecting to this place than wearing a literal piece of New Zealand, that never has to leave you.
It's no wonder so many kiwis travel the world and never remove their Pounamu pendant. A piece of home, forever with them.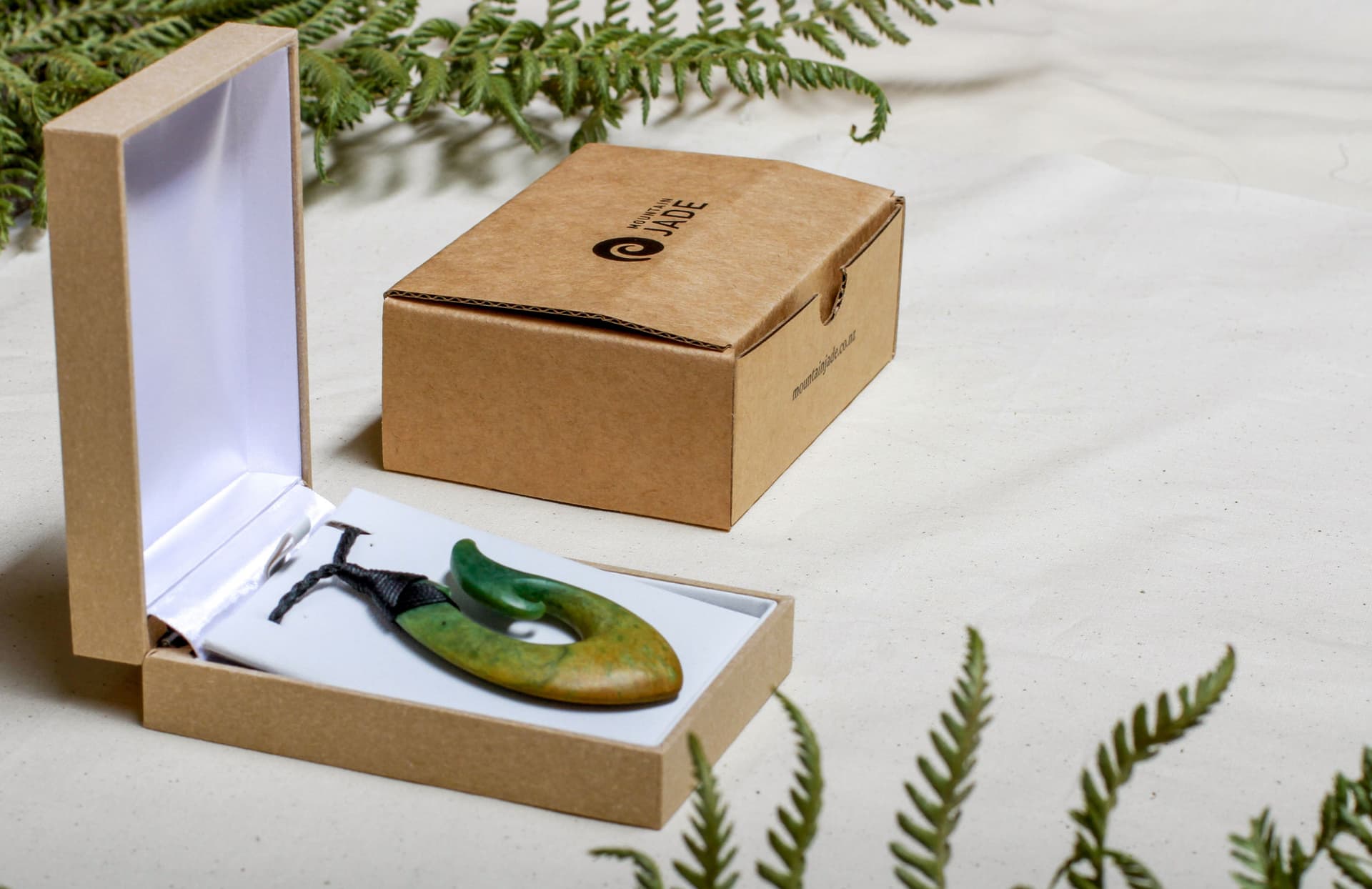 Reason 8
Sustainable packaging
We ship your item to you in a low-ink, recyclable card shipping box. Any packaging used to hold your piece securely inside this box is made from either recycled and recyclable paper, or tissue. We place this box in a home compostable plastic-free mailer made from plants.
Where possible, your piece will come with a mini meaning card and artist profile, both printed on recyclable paper.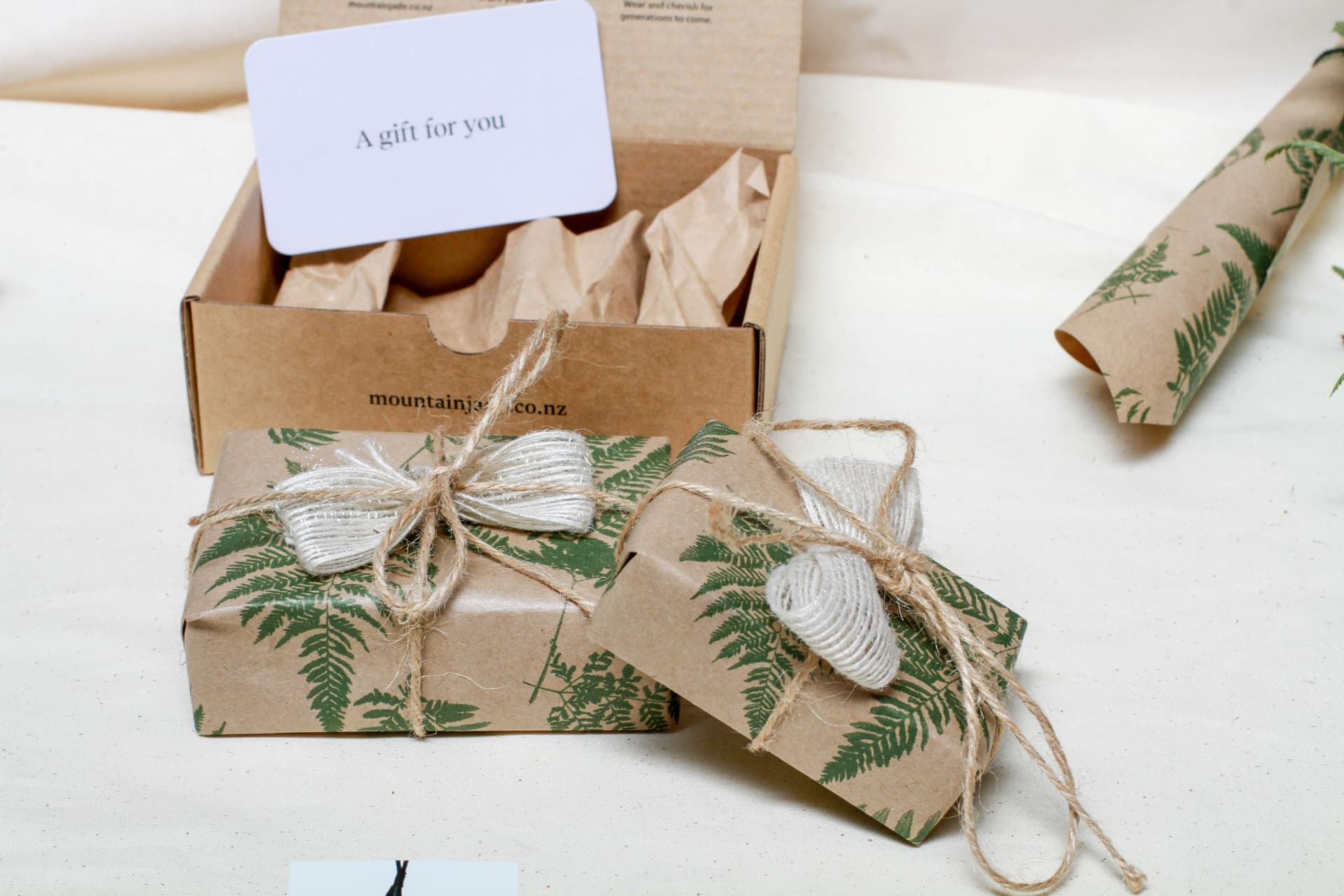 Reason 9
Premium gift wrapping service
We offer a Premium Gift Wrapping service for only $6.95 (includes all items in your cart). We understand that when you gift something so special, it may be important to you that the person receiving it has the full gift experience.
Your gift will be wrapped in eco-friendly premium kraft wrap with jute ribbon, and a personal hand written message of your choice.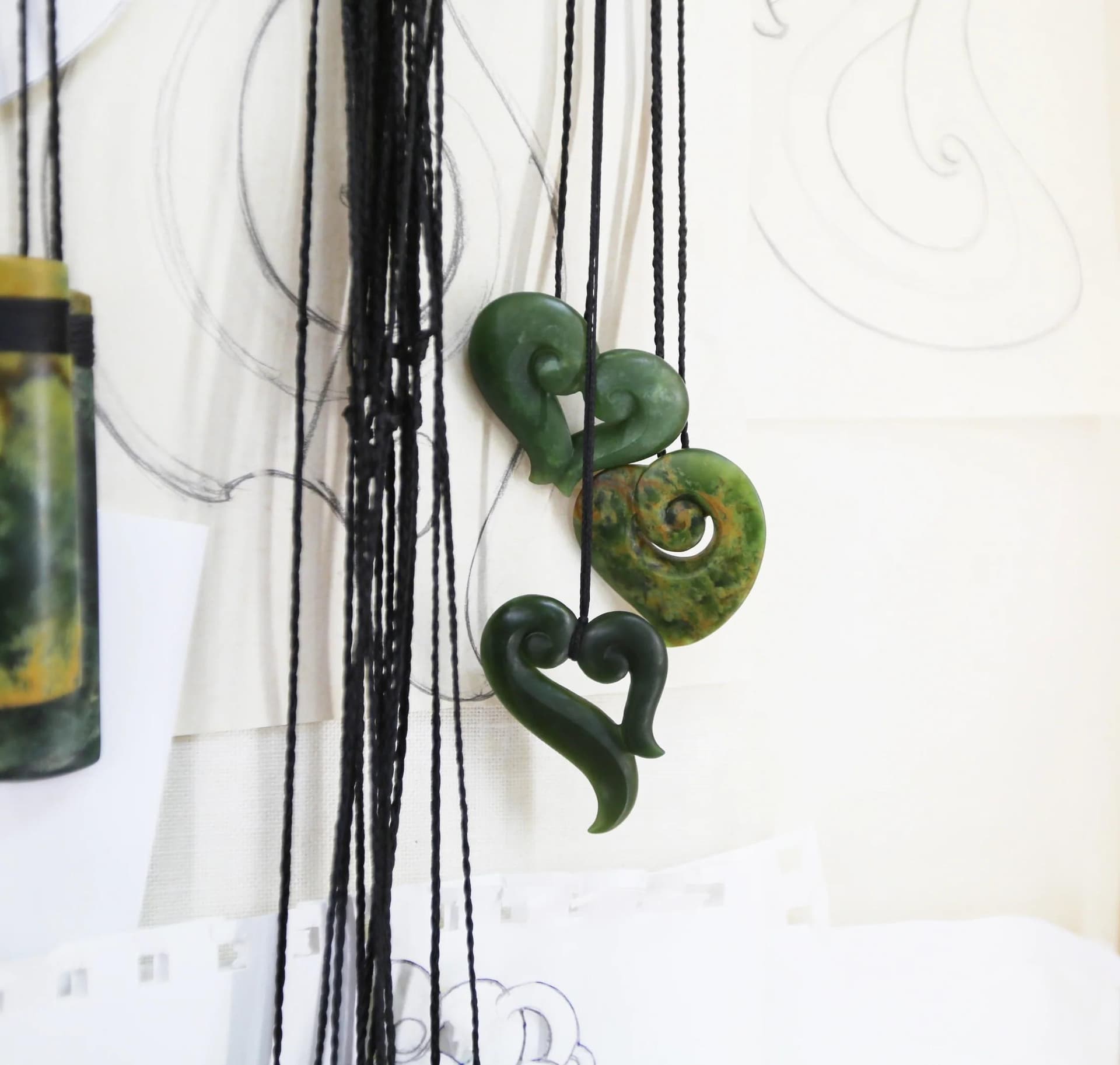 Reason 10
Ways of paying, that make life easier
We recognise that there are other ways than just paying for your dream piece, upfront. If you are in New Zealand you can select from ZIP Pay or Afterpay to spread four payments over six weeks. We will still send your item to you, straight away. We also offer free shipping in NZ and wherever you are in the world we subside postage meaning you never need to pay more than $14.95 for standard shipping.